Advantage Salesware Innovative Features-Tour Page 2
Features like automatic entry of city and state based upon zip code make data entry easy and accurate. A big navigation bar, pull down lists and easy to read buttons makes ADVANTAGE by far the easiest sales automation system to use and out performs all the contact management systems, while retaining an intuitive user friendly interface.
ADVANTAGE allows you to custom build 5 pages of information about accounts or contacts. This unique feature gives you more information at your fingertips because each page is embedded in the contact screen. Giving you ultimate control over data and function is the goal of ADVANTAGE. No programming knowledge is needed to setup the 5 additional pages.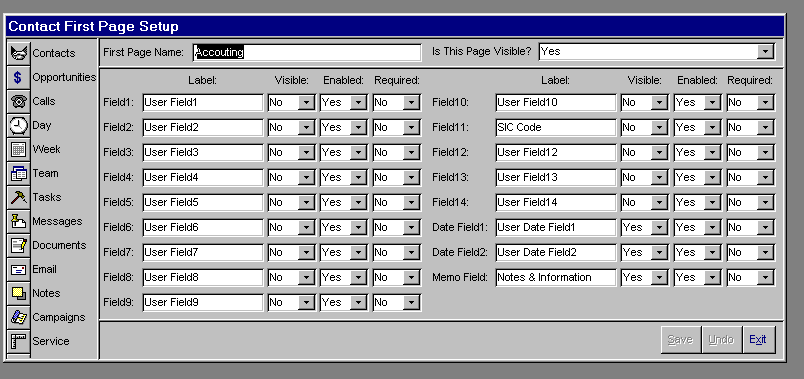 Go to preview page 1 2 3 4 5 6 7 8 9 10 11 12 13 14 15 16 17 18 19 20