Retail Advantage POS Software System and Point of Sale Software Features
Payroll
Retail Advantage POS Software has the option of printing your own payroll checks. You payroll program supports salary, hourly and commission based payroll as well as weekly, biweekly, semi monthly and monthly payroll pay cycles. You can manually overwrite automatically calculated wages and well as add additional wages like bonuses at any time!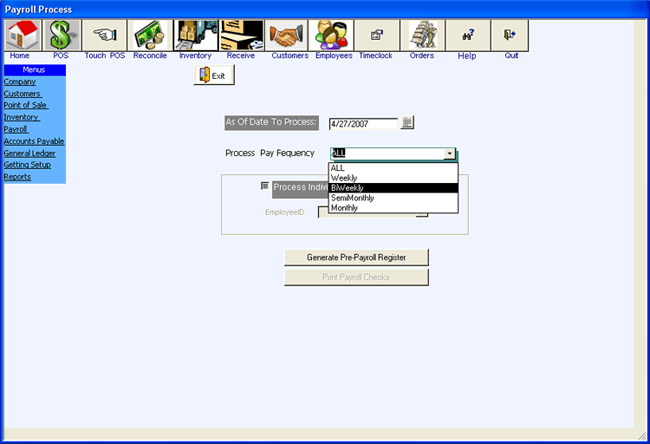 In Retail ADVANTAGE POS Software you can use a laser or dot matrix printer to print payroll checks. You can even use multiple bank accounts if necessary.
Do not hesitate to automate your business today with ADVANTAGE POS Software. Your key to success is good business practice and customer relations, both possible with a great program like Retail ADVANTAGE POS Software!
BACK to Index of Point of Sale Software Features