Retail Advantage POS Software System and Point of Sale Software Features
Purchase Orders
Within our inventory control is the ability to generate purchase orders. Retail ADVANTAGE POS Software will automatically check your stock and include items below your minimum thresholds. You can then print purchase orders and put more organization in your retail department.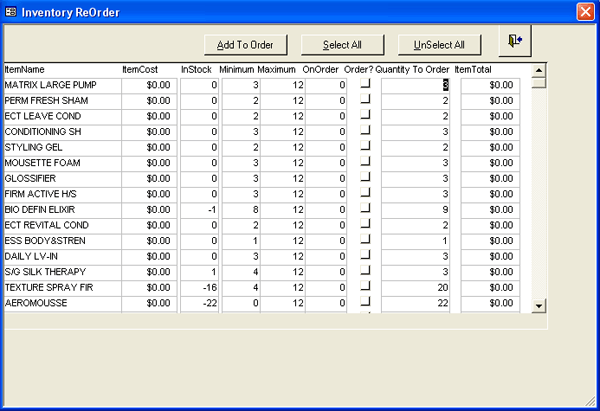 Purchase orders also insure that you buy your products at best prices!
Do not hesitate to automate your business today with ADVANTAGE POS Software. Your key to success is good business practice and customer relations, both possible with a great program like Retail ADVANTAGE POS Software!
BACK to Index of Point of Sale Software Features