Below Minimum Amount Report-by Vendor

n This report will give you a list based on Category, Manufacturer or Vendor of the inventory items that are below the minimum desired levels you entered. You may print this report by a single Category, Manufacturer or Vendor or by all. Note that it may not be necessary to print all three types of reports. By selecting All for any one of the three options, Category, Manufacturer or Vendor you will get a complete list.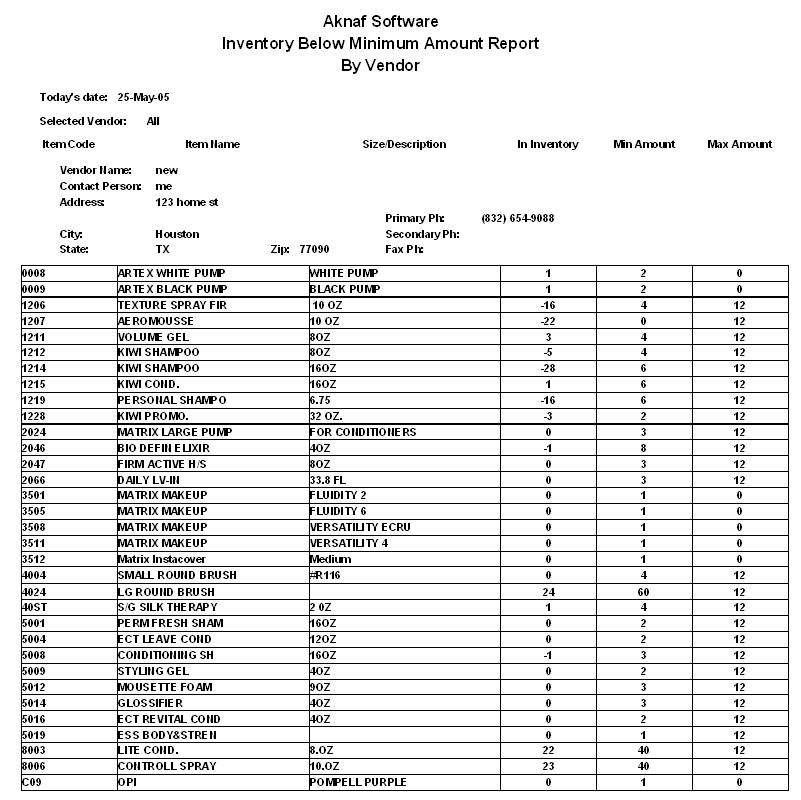 You can contact a sales rep for Retail Advantage POS Software by calling in the USA toll free at 1-888-785-0882 or for international callers please call us at 281-398-3770. Or email for for more information at sales@aknaf.com for additional information about Retail Advantage POS software.