Customer Last Visit Report
n By specifying a date, you can print a list of the customers who last visited on that particular date.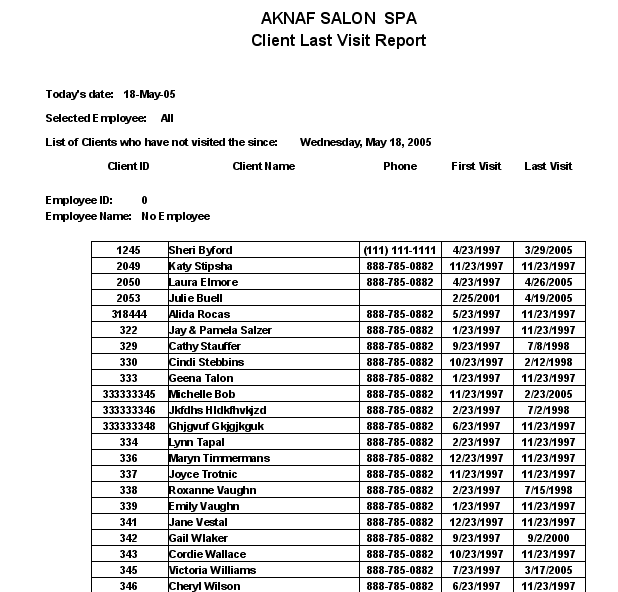 You can contact a sales rep for Retail Advantage POS Software by calling in the USA toll free at 1-888-785-0882 or for international callers please call us at 281-398-3770. Or email for for more information at sales@aknaf.com for additional information about Retail Advantage POS software.