New Customers Report
n This report will give you a listing of all New Clients within a specific date range. The date refers to the clients' first visit date.
n
You can run this report for clients serviced by one specific employee (if you have specific employees assigned to clients) or for all the employees (this includes clients who do not have a specific employee servicing them).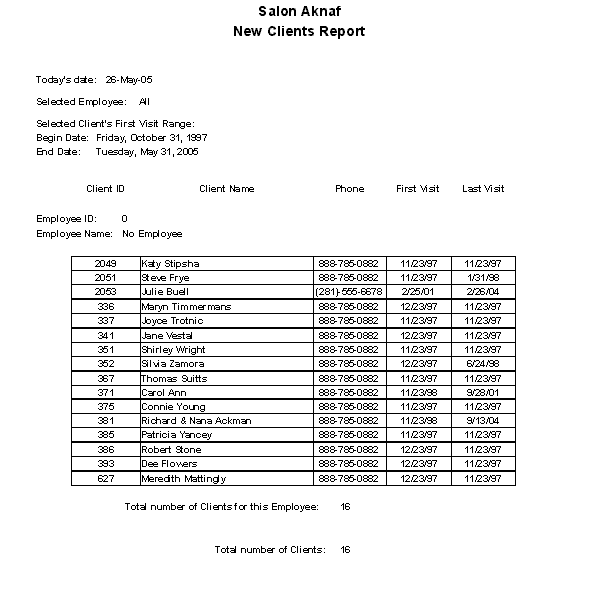 You can contact a sales rep for Retail Advantage POS Software by calling in the USA toll free at 1-888-785-0882 or for international callers please call us at 281-398-3770. Or email for for more information at sales@aknaf.com for additional information about Retail Advantage POS software.