Bank Deposits Report
n You may want to print this report at the end of each day. The Bank Deposits Report provides you with a detailed print out of the day's invoices listed with the operator (the person who rung up the sale), payment type and amount.
n The last items you will find on the Bank Deposits Report are listings of the various payment types (for example: Visa, MasterCard, American Express, Cash and/or Check). The report will show how many transactions from each of the payments and the total amount received by each type.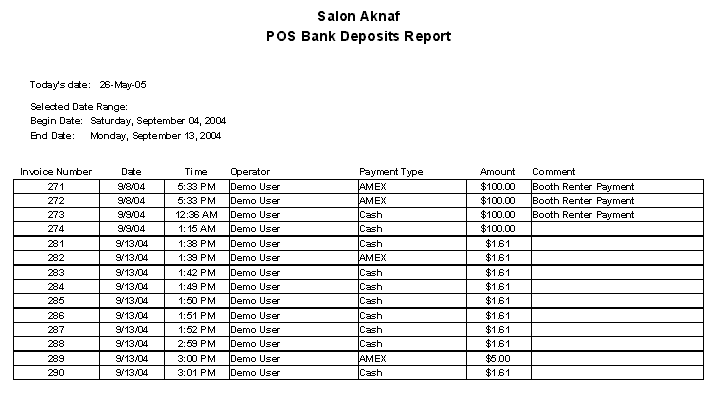 You can contact a sales rep for Retail Advantage POS Software by calling in the USA toll free at 1-888-785-0882 or for international callers please call us at 281-398-3770. Or email for for more information at sales@aknaf.com for additional information about Retail Advantage POS software.