Print Barcodes Report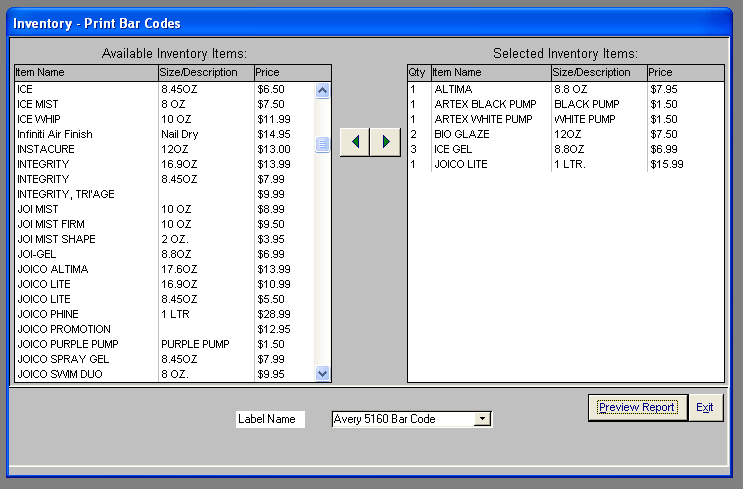 n You will get a list of the inventory items on the left side of the screen so that you can select which items you need to print barcodes. Be sure to enter the quantity of barcodes you will need for each inventory item.
You can contact a sales rep for Retail Advantage POS Software by calling in the USA toll free at 1-888-785-0882 or for international callers please call us at 281-398-3770. Or email for for more information at sales@aknaf.com for additional information about Retail Advantage POS software.