[ PAGE 12 ] Assign Security Permissions:
Cafe Advantage Restaurant Management Software is a completely secure multi user system with customizable security options. You can secure every screen and report.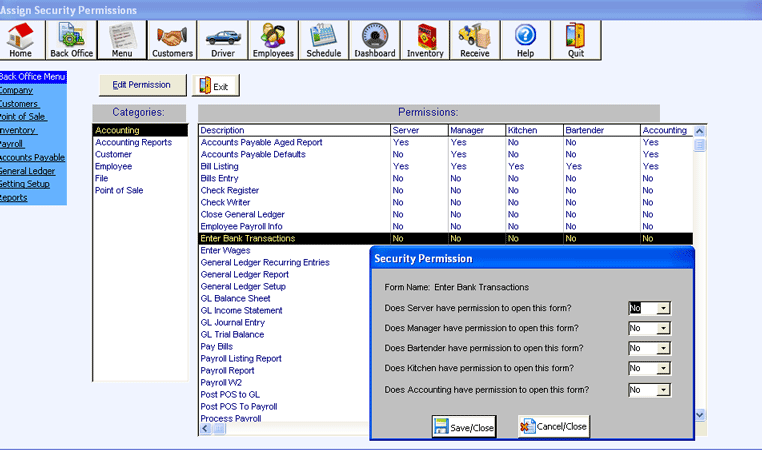 User groups make it easy to define your security permissions and setup your security within minutes! Our graphical interface has won rave reviews from our users for its easy navigation and intuitive design.

BACK to Beginning of Cafe ADVANTAGE Restaurant Management Software