Appointment Book (Day View)
Advantage has a confirm appointment screen you can review and confirm appointments for a specific day. You can drill down on a specific appointment and this will allow you to view pertenant information and make confirmation calls to your clients as well as cancell the appointment and place comments if necessary. You will also see all the contact informatoin for your client!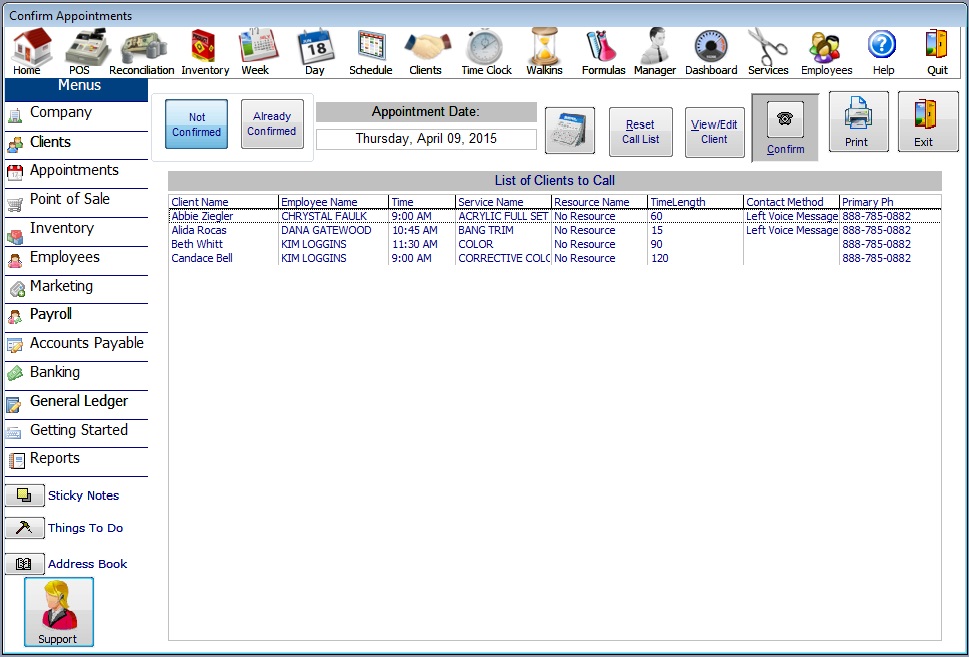 Automating your appointment book with ADVANTAGE Salon Software and Spa Software will reduce your no shows and cancellations with its confirmation and appointment reminder functions!.