Client History Reports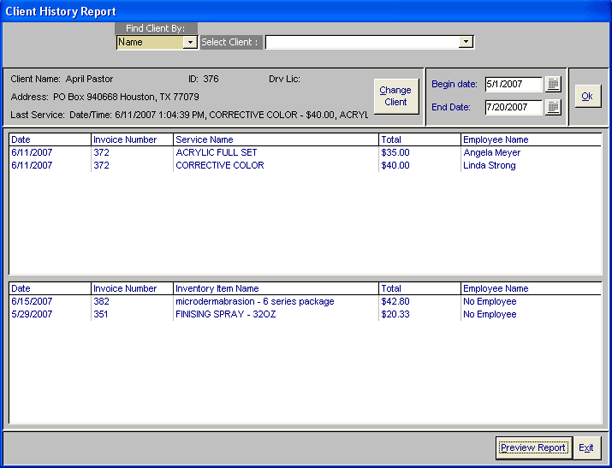 n Use this report to review clients Point of Sale history. You can specify the date range and click OK. The History Report displays the services and inventory items for the client within the specified date range.
n
After clicking on the Preview Report button, you will be able to print this report
You can contact a sales rep for Advantage Salon Software and Spa Software by calling in the USA toll free at 1-888-785-0882 or for international callers please call us at 281-398-3770. Or email for for more information at sales@aknaf.com for additional information about salon software and spa software.