Non-Returning Client Report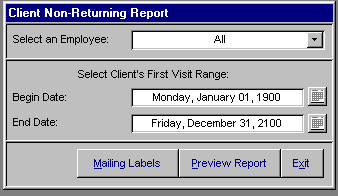 n With the Non-Returning report, you can print a list of clients who visited the salon/spa only once and never came back. Just specify the date range for their First (and only) visit then click the Preview Report button to print the list or Mailing Labels to print mailing labels to send out a flyer or postcard.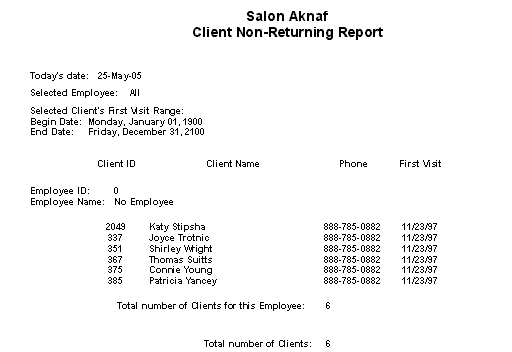 You can contact a sales rep for Advantage Salon Software and Spa Software by calling in the USA toll free at 1-888-785-0882 or for international callers please call us at 281-398-3770. Or email for for more information at sales@aknaf.com for additional information about salon software and spa software.