Sales Summary Report-By Register
n You have the option of printing Sales Summary Reports by: Inventory Item, Service, Register, Inventory Category, Inventory Manufacturer or Inventory Vendor.
n Select the Sales Summary Report you want, specify the date range. Click on Preview Report, you will be able to view the report before you print it.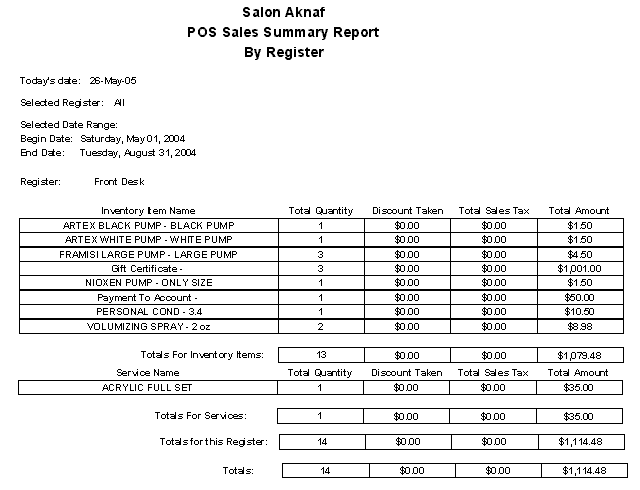 You can contact a sales rep for Advantage Salon Software and Spa Software by calling in the USA toll free at 1-888-785-0882 or for international callers please call us at +1-281-398-3770. Or email for for more information at sales@aknaf.com for additional information about salon software and spa software.
Support on Salon Software and Spa Software available 9 am - 5 pm CST Monday thru Friday Call us at 281-398-3770 Sales toll free at 888-785-0882 or e-mail us at support@aknaf.com