Service Sales Comparison Report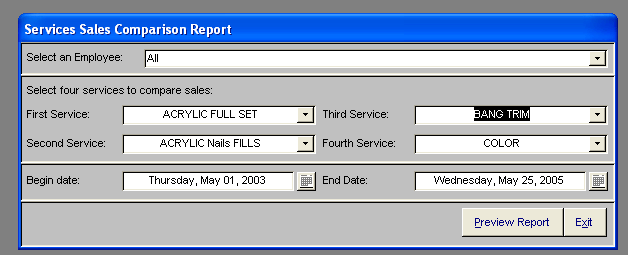 n This report is a pie chart showing the comparison between the (up to 4 different) services that you specify. Be sure to specify the date range for the report.
You can contact a sales rep for Advantage Salon Software and Spa Software by calling in the USA toll free at 1-888-785-0882 or for international callers please call us at 281-398-3770. Or email for for more information at sales@aknaf.com for additional information about salon software and spa software.
Support on Salon Software and Spa Software available 9 am - 5 pm CST Monday thru Friday Call us at 281-398-3770 Sales toll free at 888-785-0882 or e-mail us at support@aknaf.com